Today. the 10.th of july, four representatives from Sukuma Museum, Bujora, arrived at Billund airport in Denmark.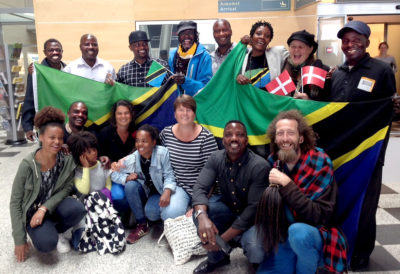 They have been invited by Utamaduni cultural assosiation in Denmark, to participate in this years Utamaduni camp in Ramten Skov, Aarhus county.
This years the cultural camp will be held for the 33.th time, gathering more than 700 dedicated wazungus and africans living abroad. For one week Ramten skov will be an "Mini Africa in Denmark".
Special guest teachers this year will be Padri Fabian Mhoja, Athumani Sylvester Gambula, Grace Ntemi and Paulo Kazungu Mafanyanga, all from Wanasesilia dancetroupe, Sukuma Museum, Bujora.