In january 20197 we had yet an succesful Warsha workshop!
Read more details here at the website later. Contact: spoergwaresha@sukumamuseum.org
Preface of the course description 2017:
The workshop was held with big succes. (Read the report here)
Now you have a chance to experience the Sukuma culture up close. Bujora Cultural Centre, WanaCesilia and Utamaduni Dance Troupe invite you to Warsha 2017. Warsha means workshop in Swahili and is for anyone who is interested in learning about the Sukuma people's culture, songs, dances and drums.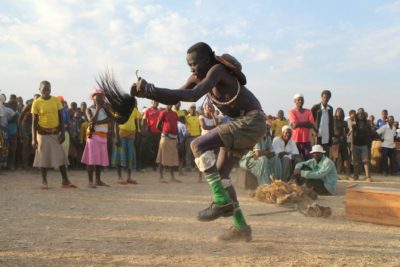 Bujora Cultural Centre is located by Lake Victoria in western Tanzania, where the Sukuma tribe lives. WanaCesilia Cultural Organisation and Utamaduni Dance Troupe from Denmark have collaborated for more than 35 years. We welcome you to participate in Warsha 2017. Come and get Africa under your skin and experience the unique and vibrant Sukuma culture up close in the charming environment at Bujora.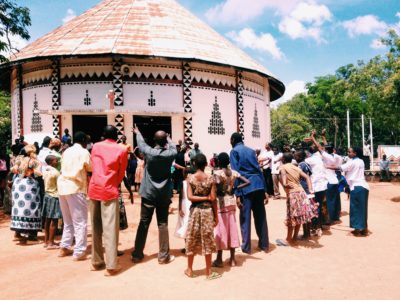 Program for the two weeks includes:
Accommodation with all inclusive at Bujora Cultural Centre
Workshops in Sukuma dance and drums.
Bonfire and Sukuma songs
Village tours with performances and workshops
Swahili lessons and tour at the Sukuma Museum
Visits to different dance groups around Bujora
Song competition with famous song makers
Furthermore, there will be an opportunity to learn how to cook traditional Sukuma food, building your own drum, participate in the church services and city tours to Mwanza city.
Program Warsha 2017
Day 1: Day of arrival. All participants will be welcomed in Mwanza airport and ascorted to Bujora. Accommodation will be provided for all participants
Day 2: Basic swahili for all interested. Guided tour at the Sukuma Museum. Welcome dinner and party for all participants
Day 3: Workshop in song, dance, and drums with WanaCesilia Dance Troupe
Day 4, 5, 6: A three-day visit to a local village. Workshops with local dance groups. Disco party at Bujora
Day 7: Rest
Day 8: Workshop in song, dance, and drums with WanaCesilia Dance Troupe
Day 9, 10: A two-day visit to a local village. Workshops with local dance groups
Day 11: Visit to local dance gruops around Bujora. Wisgaha, sing competetion between two great song makers.
Day 12: Day of dancing and goodbye dinner and party
Day 13: Day of departure. The participants will be escorted to Mwanza Airport
Prices:
18 years+ 4.000 DKK (Danish kroner)
14 – 17 years 2.500 DKK
7 – 13 years 1.500 DKK
3 – 6 years 500 DKK
0 – 3 years Free
*The price includes food, accommodation and all transportation in Sukumaland in connection to Warsha 2016
There will be held information meetings at the Utamaduni Camp, as well as in Aarhus and in Copenhagen, Denmark.
We are looking forward to another great warsha
Kind Regards
Bujora Cultural Centre, WanaCesilia & Utamaduni Dance Troupe
For more info, write to us at: spoergwarsha@sukumamuseum.org
or tjek our Facebook page